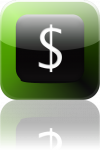 Our Flat-rate US Trademark fee includes:
• a comprehensive search on the US federal online database
• informal attorney opinion on search results
• telephone consultation (one hour)
• preparation and filing of your Trademark application into the USPTO
• replying to all USPTO Office Actions, routine or substantive
• transmittal to you of all USPTO government documents (by e-mail)
• paying Statement of Use fee (if filed before use in commerce*)
• mailing you the Certificate of Registration
All these services are covered by our Flat-rate Trademark fee. No surprises, no hidden charges. You get the benefit of an attorney with twenty years of experience in Trademark law. Contact us to get our latest and best flat fee rates.
Government fees:
The USPTO TM filing fee is $325US.
Statement of Use fee: $100US (if your mark was filed before it was used in commerce*)
Additional fees:
These fees will be assessed, if necessary, during our consultation.
Search:
In some cases, you will need a search on Common Law and State Trademark databases. The fee is $250, and the need will be decided at consultation stage.
Filing:
If your App spans more than one Trademark class, government filing fees are $325 per class, and Statement of Use fees are $150 per class.
Extensions of Time:
If you need more time to develop your product, but have already been Allowed a Trademark, you will need to file for Extensions  of Time. Each 6-month extension is $150 per class. Additional professional fees also apply.
*"use in commerce" refers to whether a consumer can purchase a product with your TM at the time of filing. If you are still in development stage, it is a good idea to file an 'intent-to-use' application to make sure that you are the first to have your Trademark.